Onsite Centers and Community Schools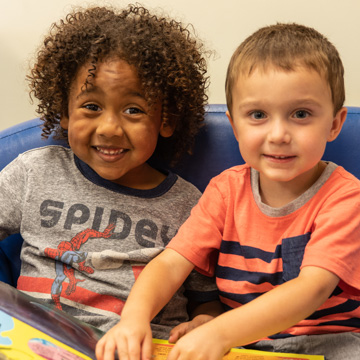 Does your organization have a large workforce in a centralized location? Then an onsite child care center might be right for your employees. These are often dedicated facilities available for the use of the families employed by our corporate partners (either onsite or nearby). Our goal is to partner with you to develop a cost-neutral solution and ensure the greatest return on investment for you organization.
In all cases, we are the service provider and manage all aspects of the center, communication with our employer partners, marketing programs, and monthly reporting on key activities related to school management. For customers who want comprehensive assistance in the development and management of a corporate child care center, we provide:
Employee needs assessment + solution recommendation
Design, engineering, and construction consulting
Marketing plan development and execution
Family admission assistance
Internal communication resources
Ongoing enrollment support
Our Network of Schools
Of course, you may be interested in a defined number of spaces in a school, but not prepared to utilize an entire facility. In that case, a near-site center, or even our community schools, will reserve spaces specifically for your employees.
In cases where our employer partners want to provide a wider range of choices to their employees, whether that be child care close to home or close to work, we extend the network of care to include not only the campus child care center, but also our community schools.
By incorporating these child care centers, located near employee residences and commuting routes, we can ease the decision-making process for families by allowing them the same consistent care and programming at all our locations.