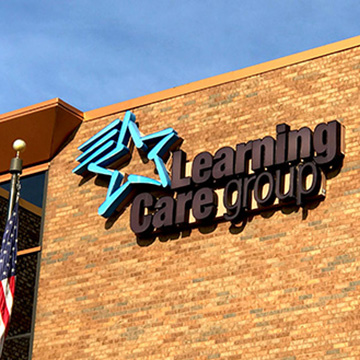 Learning Care Group, Inc. is the second-largest for-profit child care provider in North America and a leader in early education. Our programs are designed for children aged 6 weeks to 12 years. Across our 10 unique brands, we're committed to creating state-of-the-art facilities with the latest technology and expert-driven curricula created by our own Education team.
Our Promise
To make a difference and have a positive impact on every child at our schools, their families, and the communities we serve every day. We support child development for infants to school-age students, through a comprehensive, research-based curriculum in a safe, nurturing, fun school environment. As experts in child care and early education, we empower children to be ready for school, we instill a lifelong love of learning, and we provide a solid foundation for a successful future.
Our Vision
Safety. Care. Education. Results.
Our Values
Safety, Honesty, Trust, Passion for Excellence, Love of Learning, and Innovation.