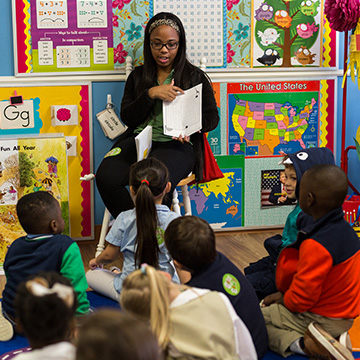 We're here to help employers develop a child care benefit program to create flexibility and ease the total cost of child care for their working families. Together, we analyze the culture of your company and design a customized solution. These solutions can include a combination of:
Employer Tuition Subsidy: You assist your employees with their child care costs (20 – 100%).
Tuition Discount Program: For a fixed fee, offer a 10% tuition discount.
Guaranteed Spaces: Assist employees with always having care by reserving spaces in local schools.
Back-Up Care: Working parents need a safety net; we're here if regular child care falls through for them.
Onsite Child Care Centers: We manage a center at your location or help you build a new one—we can build whatever you need!
Our solutions are developed by understanding the specific needs of each partner. That means you have the chance to choose the type of subsidy program you offer, and even get a financial model for an onsite center. As market needs change, we're always evolving and finding new approaches to provide organizations like yours the best possible—and most personal—experience.