Mark R. Bierley
Chief Executive Officer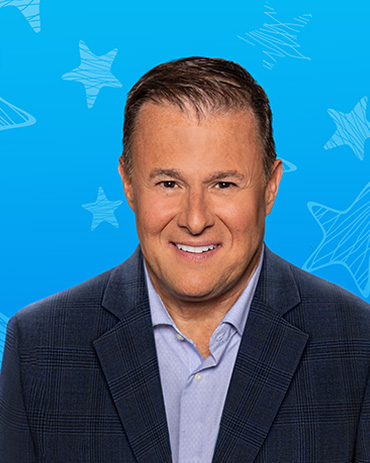 Mark R. Bierley is Chief Executive Officer of Learning Care Group, the second-largest for-profit early education and care provider in North America. Learning Care Group operates more than 1,070 schools in 39 states, the District of Columbia and internationally. As CEO, Bierley is responsible for all aspects of the company's strategy, leadership and operations.
Bierley has served as CEO since July 1, 2019. He leads more than 20,000 Learning Care Group employees in delivering excellence to the families served throughout a portfolio of school brands: La Petite Academy, Childtime, Tutor Time, The Children's Courtyard, Everbrook Academy, AppleTree & Gilden Woods, Montessori Unlimited, U-GRO, Creative Kids Learning Centers, Young School, and Pathways Learning Academy.
Since joining Learning Care Group as Chief Financial Officer in 2012, Bierley has focused on developing and providing a high quality early childhood education experience, delivering outstanding customer service and driving profitable revenue growth. He was instrumental in leading numerous refinancing endeavors and effectively deploying capital that has fueled the company's rapid growth. He was integral to the successful sale of Learning Care Group to American Securities in 2014.
Prior to being appointed CEO, Bierley served as the company's President and Chief Operations Officer, a position he held since July 2016. Leveraging innovative technologies and analytics, Bierley has instilled operational best practices and process improvements to create a positive transformation in every aspect of the company.
Bierley's career encompasses more than 25 years of executive financial and operations leadership experience. Before joining Learning Care Group, Bierley served as CFO and Senior Vice President of The Pantry Inc., one of the largest independently operated convenience store chains in the U.S. Previously, he held a variety of leadership positions at Borders Inc., including Executive Vice President, CFO and COO. His experience also encompasses roles in the financial departments at Dunham's Sporting Goods and PricewaterhouseCoopers LLP. He has been widely recognized for mentoring high-performance executives.
Bierley holds a bachelor's degree in Accounting from Michigan State University and an MBA from the University of Michigan. He is a certified public accountant.