Child Care Solutions
Domino's has partnered with Learning Care Group to provide team members with essential child care benefits, including tuition discount and back-up care. Unfortunately, there are no Learning Care Group schools located in Connecticut or Louisiana, so we have designed alternative options for Domino's team members in those states, so you don't miss out on these benefits.
Back-Up Care
You can select your own licensed back-up care provider and receive reimbursement (up to $125) from Domino's by following the below steps. As a reminder, full-time Domino's team members are eligible for 10 days of back-up care annually, for a $10 co-pay.
Self-select a licensed child care provider who offers back-up care.
Complete the back-up care days and obtain a receipt for care from the licensed provider.
Call the Learning Care Group call center directly at 866.630.0657 and a call center representative will take you through the reimbursement process.
Tuition Discount
Domino's already offers team members a 10% child care tuition discount with Kindercare in Connecticut and Louisiana. To take advantage of this offer, log in to the Domino's intranet, visit the
Working Advantage
discount marketplace, search for "child care discounts," and follow the instructions to obtain the 10% discount.
Connecticut: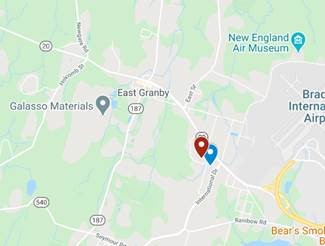 The red pin is a Kindercare location and the blue pin is the Domino's Supply Chain Center.
Louisiana: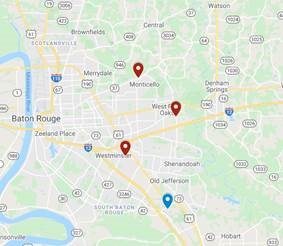 The red pins are Kindercare locations and the blue pin is the Domino's Supply Chain Center.