Employer-Sponsored Tuition Subsidy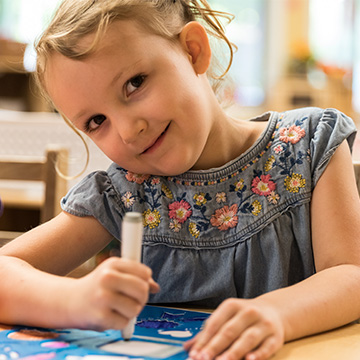 We know child care is often one of the largest expenses for a family. To truly make child care affordable for your team members, you can consider participating in our employer tuition subsidy program. To assist in this process, we will carefully analyze discount opportunities for your organization based on financial targets and potential utilization.
Parents or legal guardians currently employed will only pay a flat dollar amount or a percentage (to be determined) of weekly tuition. Learning Care Group differentiates itself from other child care providers with the thought, care, and customization we put forth with our business partners. Our partnership begins with understanding and prioritizing what is most important to our client.
The goals we create together integrate those priorities with LCG's high standards for safety, security, customer service, and excellence in care and education.

Here's how it works:

The employer will subsidize a predetermined percentage of weekly tuition fees for currently enrolled families and new families at our community LCG locations.
The initial Enrollment Registration fee is waived.
Employer provides LCG with a list of eligible employees on a weekly basis.

Employer-Sponsored Subsidy Programs to choose from:

Percentage - Family is responsible for a percentage of overall tuition and employer covers the balance.
Co-Pay - Family is responsible for a daily/weekly co-pay and employer covers the balance of tuition.
Scholarship Program - Family is responsible for a daily/weekly co-pay based on their income and employer covers the balance of tuition.
Flat Rate Contribution - Family is responsible for daily or weekly tuition and the employer reimburses employee via payroll based on utilization reporting.

For example, one of our partners, a major technology organization, subsidizes 20% of tuition for employees. Combined with the LCG discount, these employees receive 30% off tuition.

Partnering On Child Care Solutions

At Learning Care Group, we're dedicated to strong partnerships that provide value and ensure success. We're proud to partner with the communities we serve, providing much-needed, high-quality early education and child care resources. For more than 30 years, we have partnered with hospitals, universities, government agencies, Fortune 500 companies, and organizations from a wide range of industries to design affordable solutions for their employees.

Want to learn more about subsidizing child care tuition for your employees Email partnerships@learningcaregroup.com or call 866.829.0027 today for more information.